Welcome to my brand-new page!
Finally, the time has come to officially launch my website. Just in time for my big plans in 2017. Because in this beautiful year, I'll be making my debut. With two novels at that!
But let's start at the beginning!
Who am I?
You might not have heard of me yet. How come? Well, firstly, Janna Ruth is a pseudonym and secondly, I haven't actually published anything yet. Despite that, I've been writing for a good 16 years. For a long time I only had grand ideas and a lot of novel starts. Come 2014, I took part in the NaNoWriMo and look at that. Suddenly, there was a finished novel. And it was great. Since then I got the knack for finishing novels and I've got about six of them lying about here in differing states, five of them written last year!
As you can see, 2016 was THE year. It was also the year that I started to have publishing plans and boy, did they come to fruition fast.
What might be a bit surprising is that I write both, in German and in English. That's because – though I'm originally from Germany – I spend six years living and studying in New Zealand. 2014 I wrote my first novel in English and that went surprisingly well, I've got to say!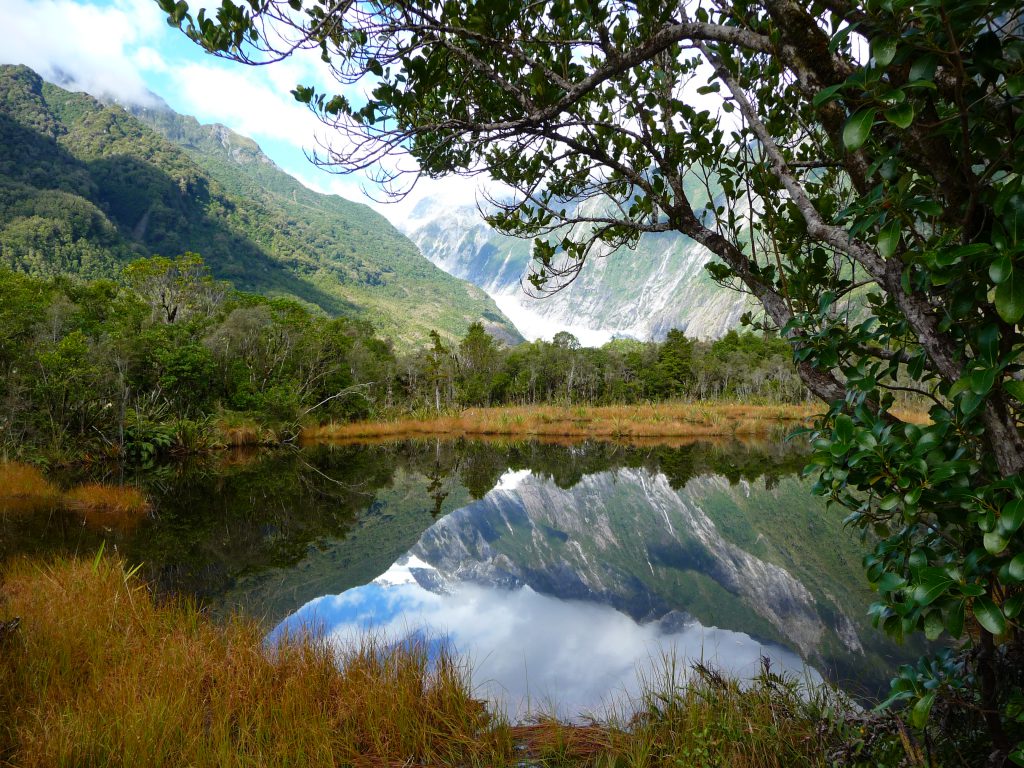 Now, what's more to know? Well, I've been born in Berlin, Germany in 1986, am currently doing my PhD in geology, want to work with new creative concepts in the field of science communication and live in beautiful Potsdam with my husband and my three boys. Think castles and parks!
So, what am I writing about?
The subtitle and picture probably give it away, but I mainly write Fantasy. In there, I serve up several subgenres. When I started out, it was mainly High Fantasy, but then I lost myself in Urban Fantasy for 14 years. Because that's when I was working on Insignia of Magic, a series inspired by Buffy. Since that has been with me for the better part of my life and I've kind of grown up with these characters, there's whole section on that here.
2014, I completely broke out of Fantasy by writing a Coming of Age novel. That book has become my absolute darling and I can see myself writing other literary genres as well. The exciting part, someone in the US is already interested. How cool would that be? Me, little German girl publishing in the US? Come on!
But before we talk about eggs unhatched, there will be some German novels coming out. In November last year, I won a writing competition with a Romantasy novel (another subgenre I had never done before). Now it will get published with the Ueberreuter Verlag. You can read the news here (if you speak German or trust your translator).
In addition, there will be a modern fairy tale adaption. The special twist about this is that it is part of a unique self-publishing project: Die Märchenspinnerei (literally: spinning fairy tales). Twelve authors have come together to share all those tasks that make successful books out of little drafts. Especially sharing the marketing load is a win-win for everyone. Go and have a look at our brand new page, brought to you by yours truly!
Die Märchenspinnerei: With eleven others I'm going on a big adventure.
So, what now?
You won't find much in publications for now, but that's gonna change soon! That doesn't mean there's nothing to see here. On the contrary! Have a look at my projects which will tell you what I'm currently writing on. Of course that excludes the multitude of ideas that plagued me over the last years.
If you're interested in Insignia of Magic, you can have a look around there. Unfortunately, all of the information, including the reading sample is completely in German. I cannot promise you a translation any time soon, but it is my goal to make everything accessible for everyone. There's some nice pictures there, though! 😉
Where else can you follow me?
On Facebook (bilingual): https://www.facebook.com/authorjannaruth
On Twitter (mainly German): https://twitter.com/Janna_Mobs
On Pinterest: https://de.pinterest.com/writerjannaruth/
Don't be too harsh, I'm still learning how to use all that social media stuff really effectively. Help me out with a comment or follow.
This is it for now. I hope, you stick around for a while and pop in from time to time. This month I have something special for you. A longer text about my chosen subtitle
Have Fun!
~Janna
Save
Save
Save
Save
Save
Save