Join the Story Seekers and get free books!
Want to hear from me regularly? My newsletter is filled with exciting behind-the-scenes info about my books,  urban fantasy travel tips, and special deals. But there's more! All subscribers, my story seekers, get free books. Here's a couple of them.
When an undead movie star asks you for a small favour, you know you're gonna be in deep trouble.
Seeing ghosts is just something I've learnt to live with. They're everywhere I go, especially since I chose to study history at the Sorbonne, one of the oldest universities in the world. While on a class trip to the Pantheon, where France's great men—and women!—reside, I get introduced to the fabulous Josephine Baker! One of her war medals has gone missing, and she wants me to find its whereabouts.
Who could say no to a flapper girl turned movie star turned war hero? Little do I know agreeing to do so will send me on a wild-goose chase across the country with a ghostly pet cheetah, hidden walkways, and a murder attempt.
Get the free prequel to the Parisian Ghosts series as a Story Seeker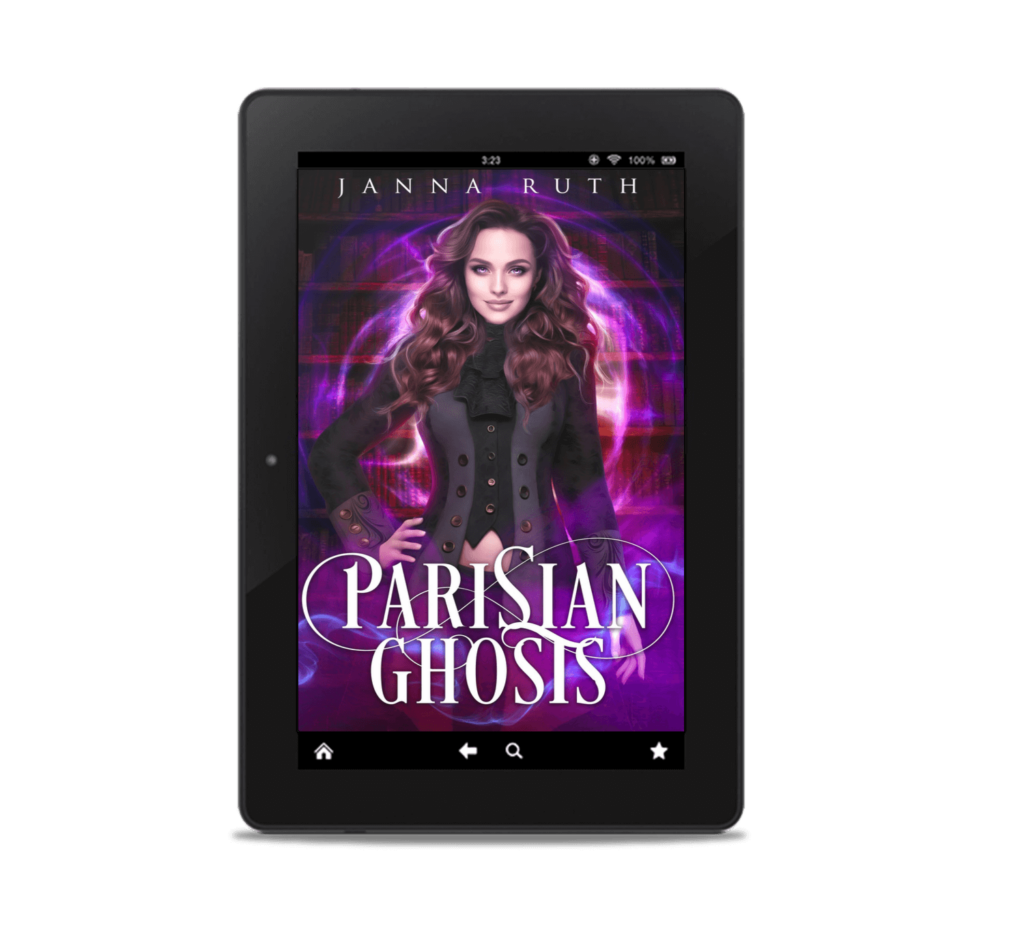 Magic, Vampires & Family Drama
Since arriving in Greenvalley, Lucille has made new friends, discovered she's a witch, and started hunting monsters. Her life seems perfect apart from the occasional life-and-death situation. But there's one thing she's sorely missing: her father's affection.
When a vampire coven takes up residence in the crypts of Greenvalley Cemetery, Lucille and her friends take up the fight. But then she makes the acquaintance of the good-looking Count Artorius and his daughter Isabelle. Though undead, his coven shows more love and affection than Lucille's father ever had. But to join his coven, she needs to die first.
A Drop of Blood is a bonus adventure in the action-packed YA urban fantasy series, Ashuan Greed. It takes place between part 3 and 4 of A Drop of Magic, but can be read as a standalone.
Get the free bonus adventure of the Ashuan Greed trilogy as a Story Seeker
Nature has declared war on us, and we're here to answer that call.
Wulf might be the greatest spirit seeker the agency that leads the war against nature has to offer. A new mission calls him and other elite spirit seekers to Italy where they face off against an active volcano. Two thousand years ago, Vesuvius obliterated the city of Pompeii. Now the fire spirit has set his eyes on Naples.
Leading the spirit seekers into the volcano, Wulf begins to realise that his biggest challenge might not be the spirits but keeping this group of big egos in check. Tensions rise as the heat is turned up and one false move could spell out their death.
Join the Spirit Seekers in this prequel to meet the greatest of them all in action!
Get the free prequel of the Spirit Seeker series as a Story Seeker